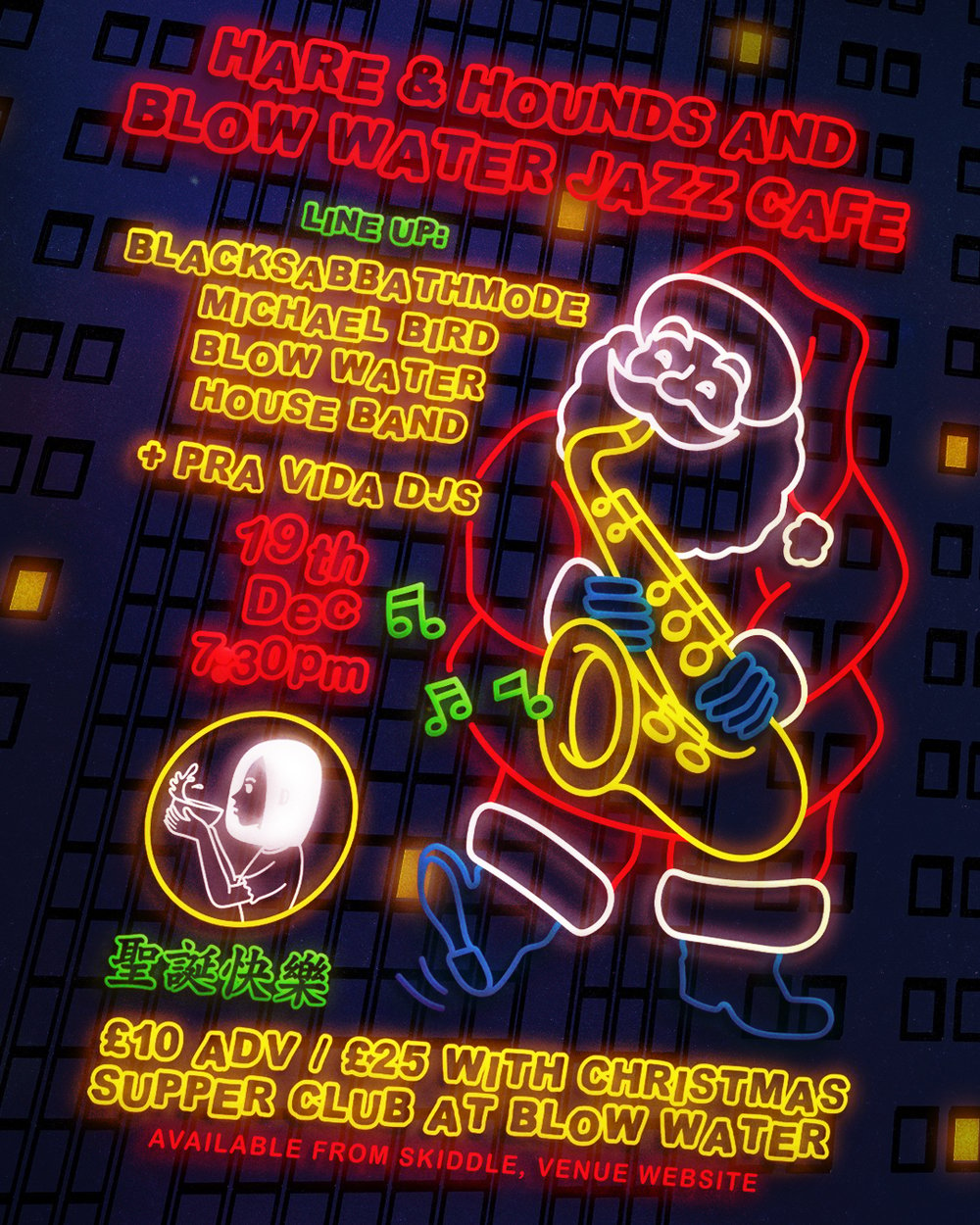 Hare and Hounds x Blow Water Jazz Cafe
The end of the year collaboration with Hare and Hounds!
We are so grateful to be close to HH and make all the One-Stop Entertainment in Kings Heath smoothly.
Supper club at Blow Water, Christmas Jazz at Hare and Hounds
Dumplings and rice bowl with live jazz, performed by local musicians
Michael Bird
Black Sabbath Mode
Blow Water House Band
(Max Tomlinson - bass , Piera Onacko - keys , Nathan Jones - drums)
£25 Food + Music ticket includes:
-Pork and Chinese Chive Dumplings
or
-Shiitake Mushroom, Chinese Chive, Cabbage, Carrot Dumplings (vg.)
Taiwanese style chicken / mushroom (v.) jasmine rice with spring onion and gravy sauce!
Vegan option available, please let us know on the night.
Due to the nature of the event, unfortunately we cannot cater any allergen requirements.
19th Dec
6:30 - 7:30pm rice eating, you must arrive before 6:45pm
7:30pm Doors open Live Jazz at Hare and Hounds V1 - Standing only
Gig only ticket:
https://skdl.co/p6gSAyjqMEb